My favorite oatmeal cookies recipe that's perfectly soft and chewy, easy to make, and full of the best oatmeal cinnamon flavors. Feel free to add raisins, chocolate chips or nuts too if you would like!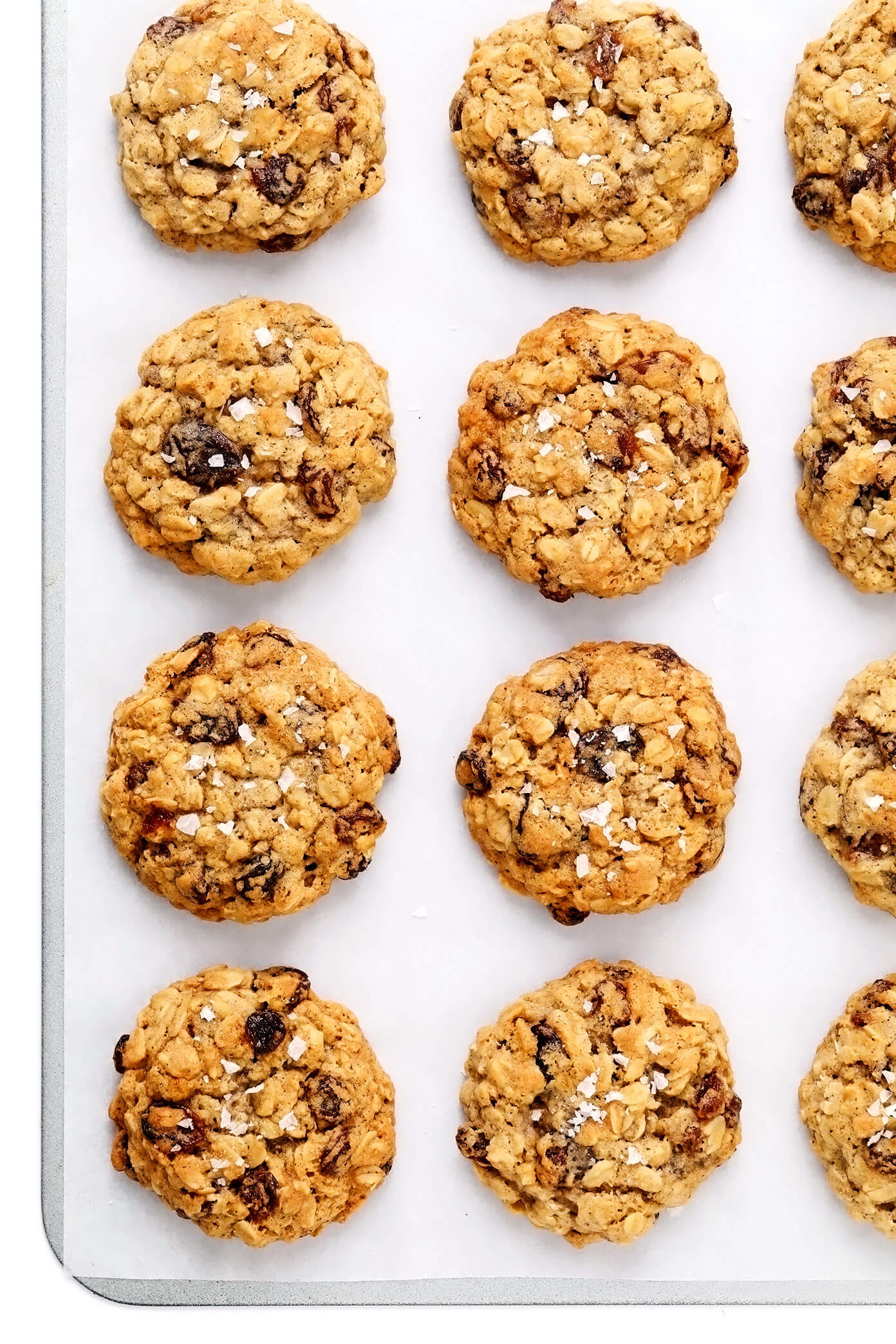 How do you like your oatmeal cookies?! ♡
After five years together, I just recently learned that my husband is pro-chocolate-chips in his oatmeal cookies and — lol — apparently strongly opposed to raisins.  Whereas I am the exact opposite and consider oatmeal and raisins the perfect match made in cookie heaven, and would rather just make classic chocolate chip cookies if I'm craving chocolate.  Growing up, my mom was always a fan of adding butterscotch chips to hers.  My best friend loves oatmeal cookies made with a generous sprinkling of nuts, while her husband prefers his cookies plain.  And my 11-year-old next door neighbor recently told me he has concluded that M&Ms in cookies are, without a doubt, the coolest.
Pretty sure that everyone has an opinion when it comes to what add-ins (or lack thereof) constitute the best oatmeal cookies. 😉  But hey, the good news is that I'm here today with my favorite base oatmeal cookie recipe that can be customized pretty much however you'd like!  It's quick and easy to make, perfectly soft and chewy, and perfectly balanced with the most delicious cinnamon-y flavors.  And it will work with whatever raisins, baking chips, nuts, candies or other fun ingredients you'd like to add in.
So grab those old-fashioned oats and let's bake up a batch together!