This Instant Pot Mashed Potatoes recipe is incredibly easy to make (no draining required), perfectly creamy and fluffy, and always so delicious!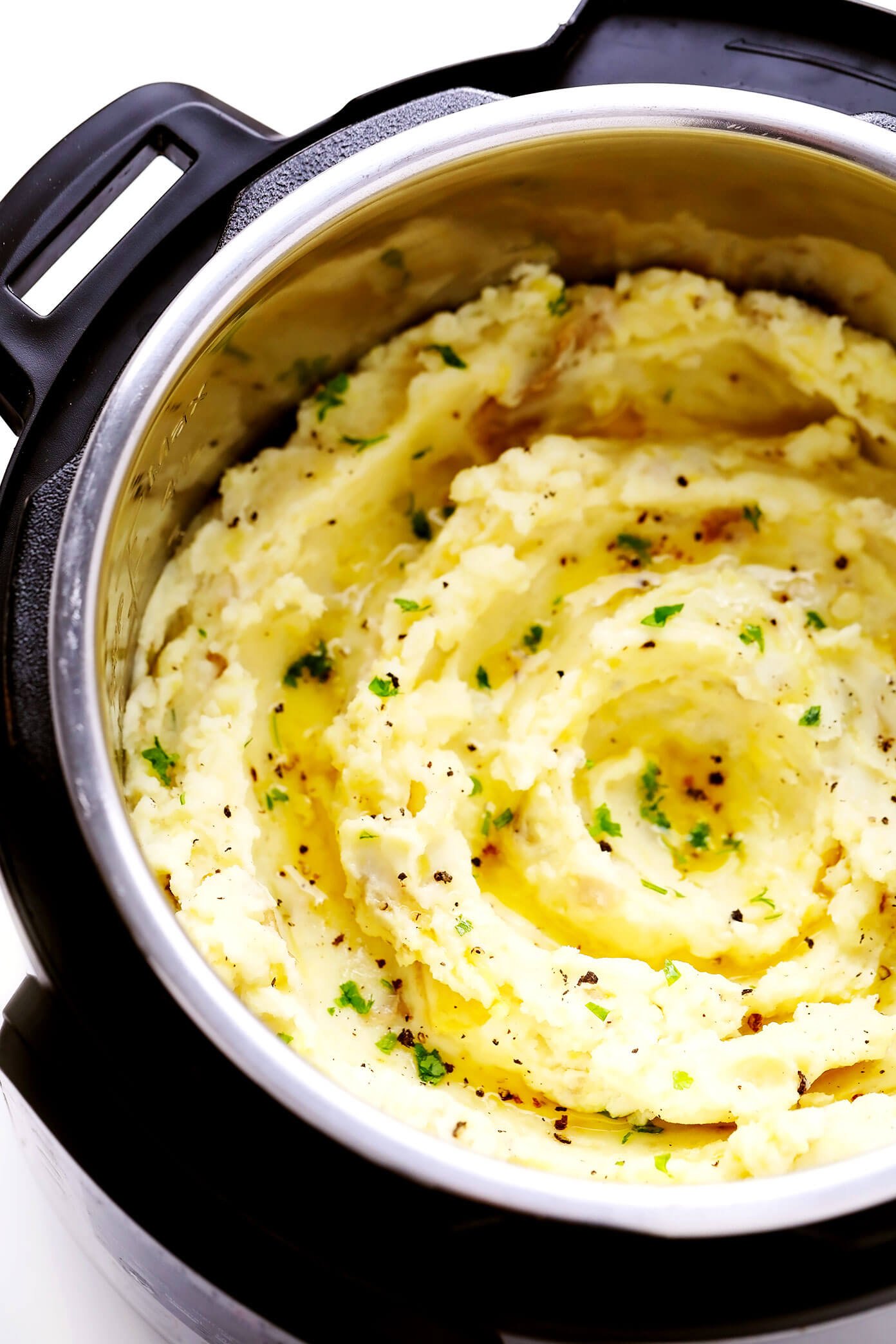 So many of you have made and loved my favorite stovetop mashed potatoes recipe.  But for those of you looking to put your pressure cookers to work this Thanksgiving (or any day of the year), I've been testing out various methods for how to make mashed potatoes in the Instant Pot and have finally landed on a good one to share with you today!
These Instant Pot mashed potatoes are made with the same list of ingredients that I always use to make my mashed potatoes perfectly creamy, fluffy and flavorful — including two types of potatoes (Yukon Golds and Russets, for optimal texture and flavor), cream cheese and milk (to make them extra creamy), a generous amount of butter (because…mashed potatoes), however much garlic you prefer (to make yours more or less garlicky), and sea salt and pepper to season.
But instead of boiling and then draining a huge stockpot full of water to cook your potatoes on the stovetop, the Instant Pot makes it easy by doing everything for us with the push of a few buttons!  No draining required!  All the potatoes need are 6 minutes of high pressure-cooking, followed by a quick release.  Then to eliminate some of the excess water that remains, simply use the "Sauté" function to briefly boil off about half of the remaining liquids, and then mash the potatoes right there in the same pot with all of your favorite creamy mix-ins until they reach your desired level of chunkiness or smoothness.
This method is one-pot cooking at its best and even a step easier than the stovetop version.  So if you own a pressure cooker, I highly recommend giving Instant Pot mashed potatoes a try!