My favorite 1-Hour Soft and Buttery Dinner Rolls recipe is easy to make by hand or with a stand mixer and absolutely heavenly served warm out of the oven.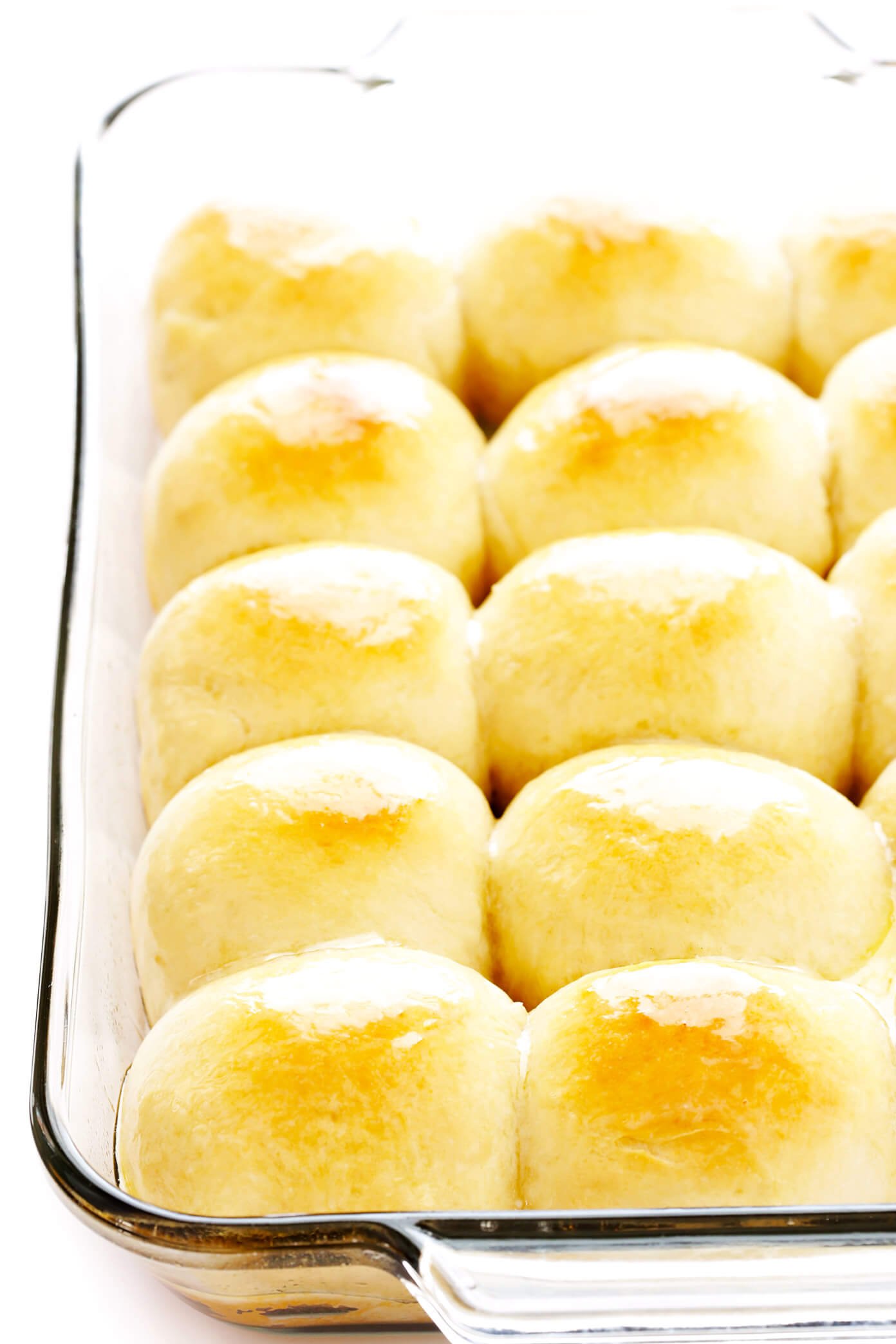 Is there anything better than a freshly-baked pan of homemade dinner rolls?
Actually, yes — this easy dinner rolls recipe that can be ready to go in just one hour! ♡
This recipe has been my go-to for many years now and always yields the most perfectly soft, fluffy, buttery rolls.  But I especially love it because the ingredient list is simple, the rise times are minimal, and the dough can be easily made either by hand or with the help of a stand mixer.  And everything can come together quickly in just an hour or so, which makes this recipe more do-able on busy weeknights when you're craving some homemade bread, and also super-helpful on holidays when you're trying to multi-task all the things.
Many of you have also asked about make-ahead options with this recipe over the years, so I have updated the post with instructions for how to make the bread dough in advance.  And I have also included some fun variations if you would like to make your rolls more garlicky, herb-y, cheesy, or whatever other add-ins sound fun.
Bottom line, this dinner rolls recipe is a keeper and never lets me down.  So if you are looking for a good one to add to your repertoire, bookmark this one and give it a try!