This shredded Brussels Sprouts Salad recipe is tossed with chopped arugula, sweet apples, crisp red onions, toasted nuts, crumbled soft cheese, and my simple everyday salad dressing.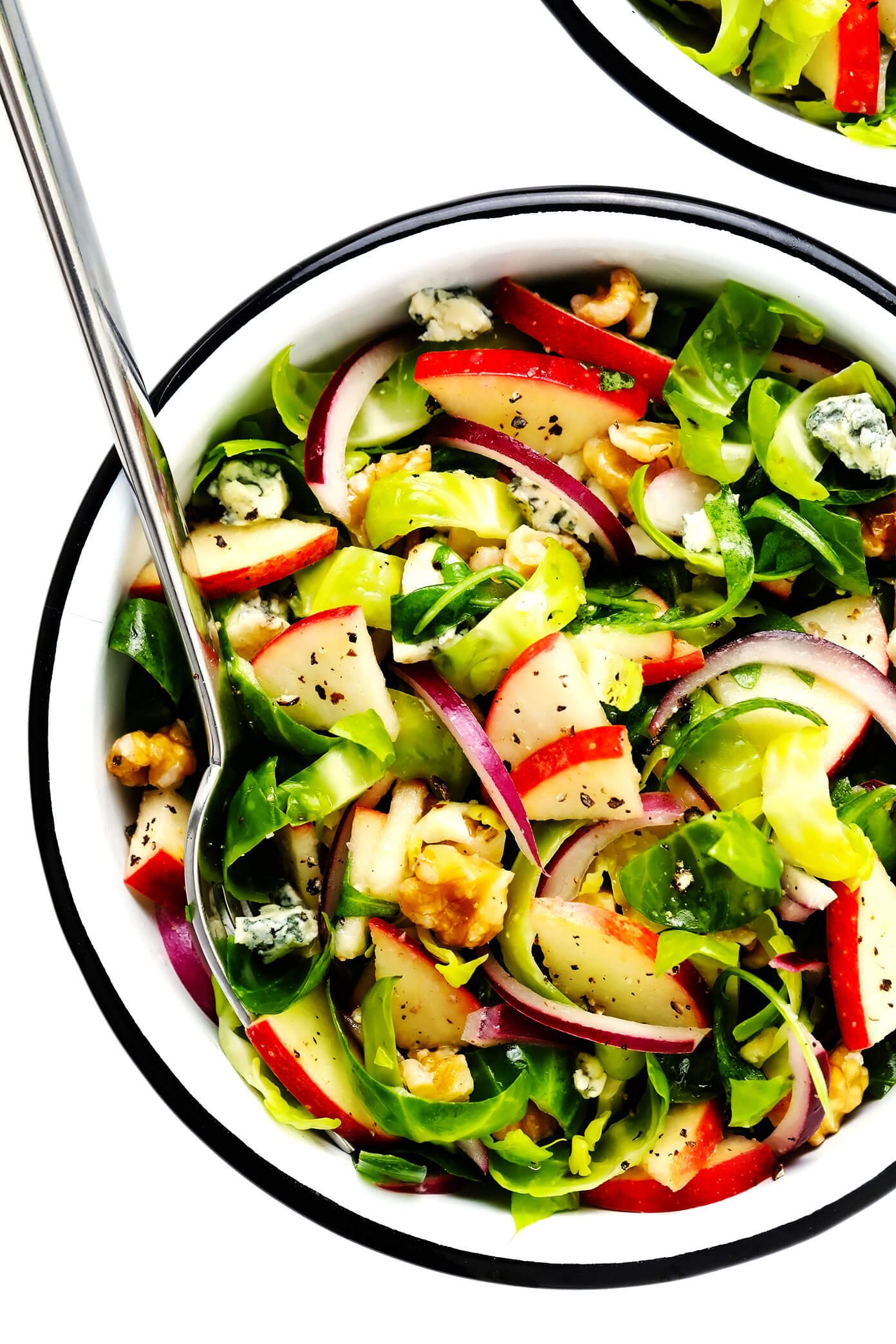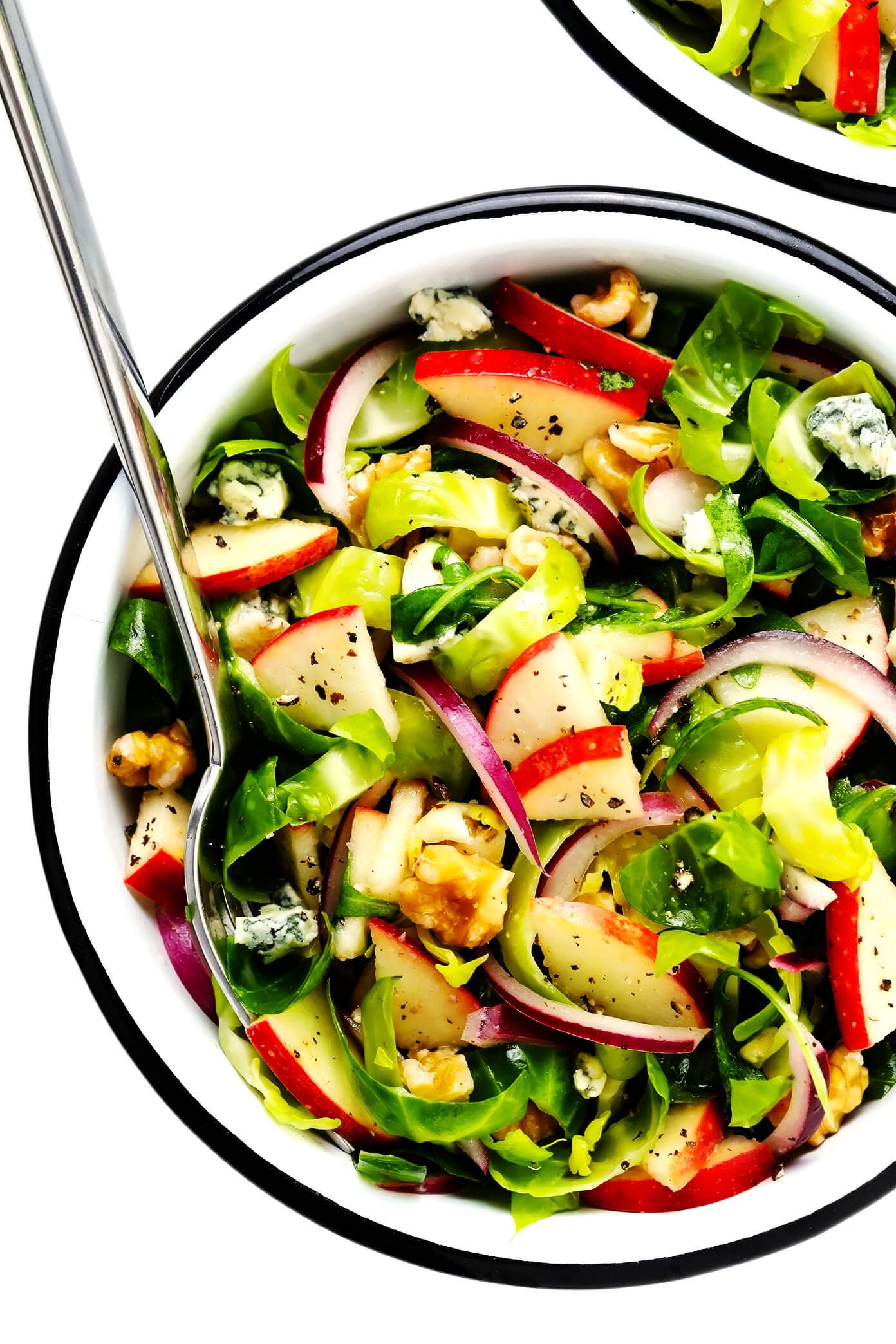 It has been a grey and dreary week here in Barcelona, so I vote we brighten things up with a vibrant green salad today!
This shredded Brussels sprouts salad has been a favorite in our house lately and is bursting with so many of my favorite fresh, healthy, and colorful ingredients that are in season right now.  As you can probably spy in the photos, there are lots of crisp sweet apples loaded in there that I've paired with tangy blue cheese.  I've also mixed the shredded raw Brussels with chopped baby arugula, to add some peppery flavor and some softer greens to the salad.  Then add in the toasted nuts of your choice, some thinly-sliced red onions, and my simple everyday salad dressing…and this gorgeous, simple, feel-good salad will be sure to make your day all the more delicious.
It's one of those salads that would be fun and festive enough to serve for holidays, yet also quick and easy enough to whip up for a healthy weeknight dinner.  Feel free, of course, to use whatever type of cheese (blue, goat, feta, cheddar, Parmesan), nuts (walnuts, pecans, almonds), or dressing (lemony or balsamic) sounds best to you here.  And while this recipe is already naturally gluten-free and vegetarian, you could also easily make it vegan (by using your fave plant-based cheese) if you'd like.
Alright, let's make some salad together, friends! ♡
(more…)