My go-to everyday salad dressing recipe that's quick and easy to make, full of zippy fresh flavors, and versatile enough to go with just about any type of salad!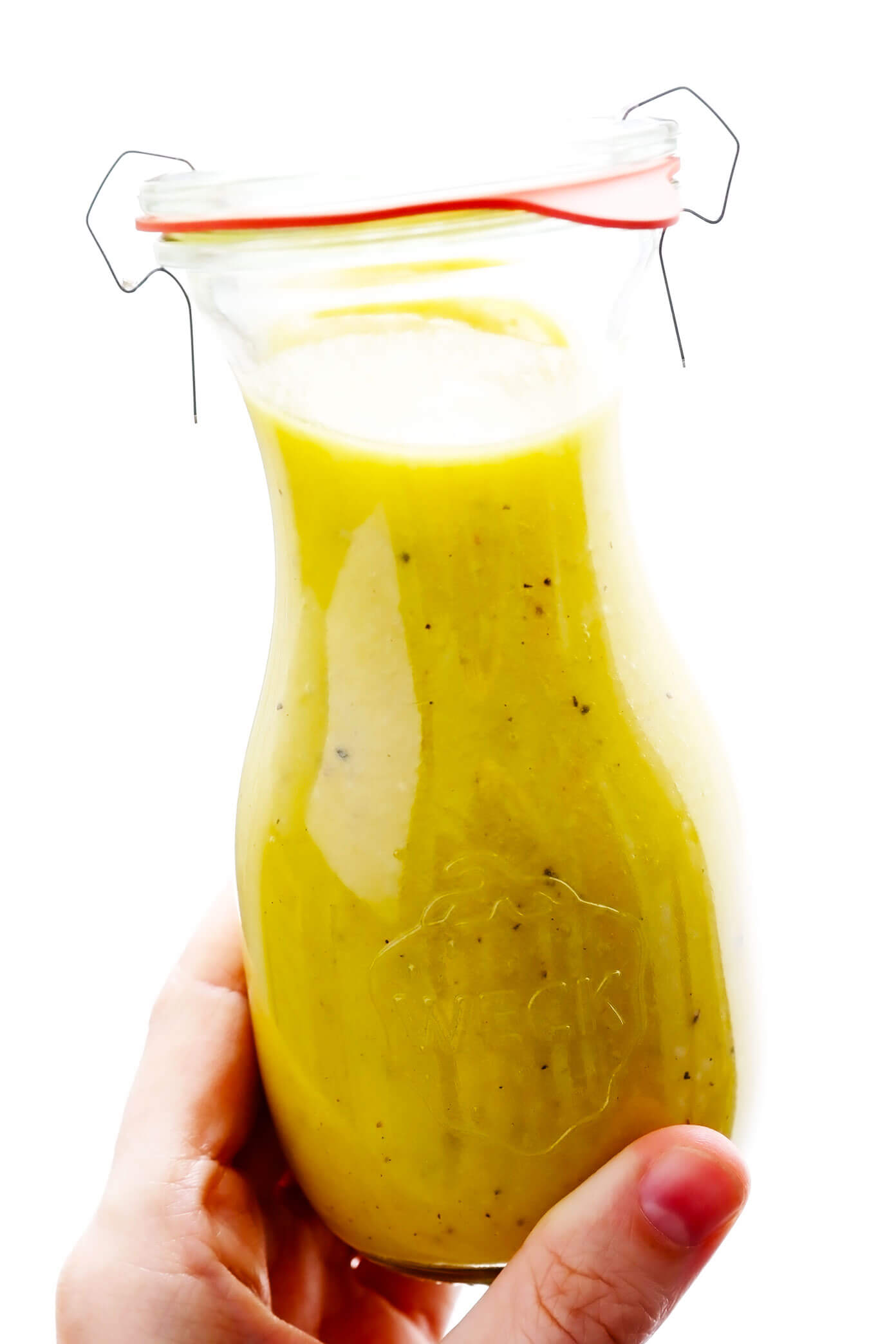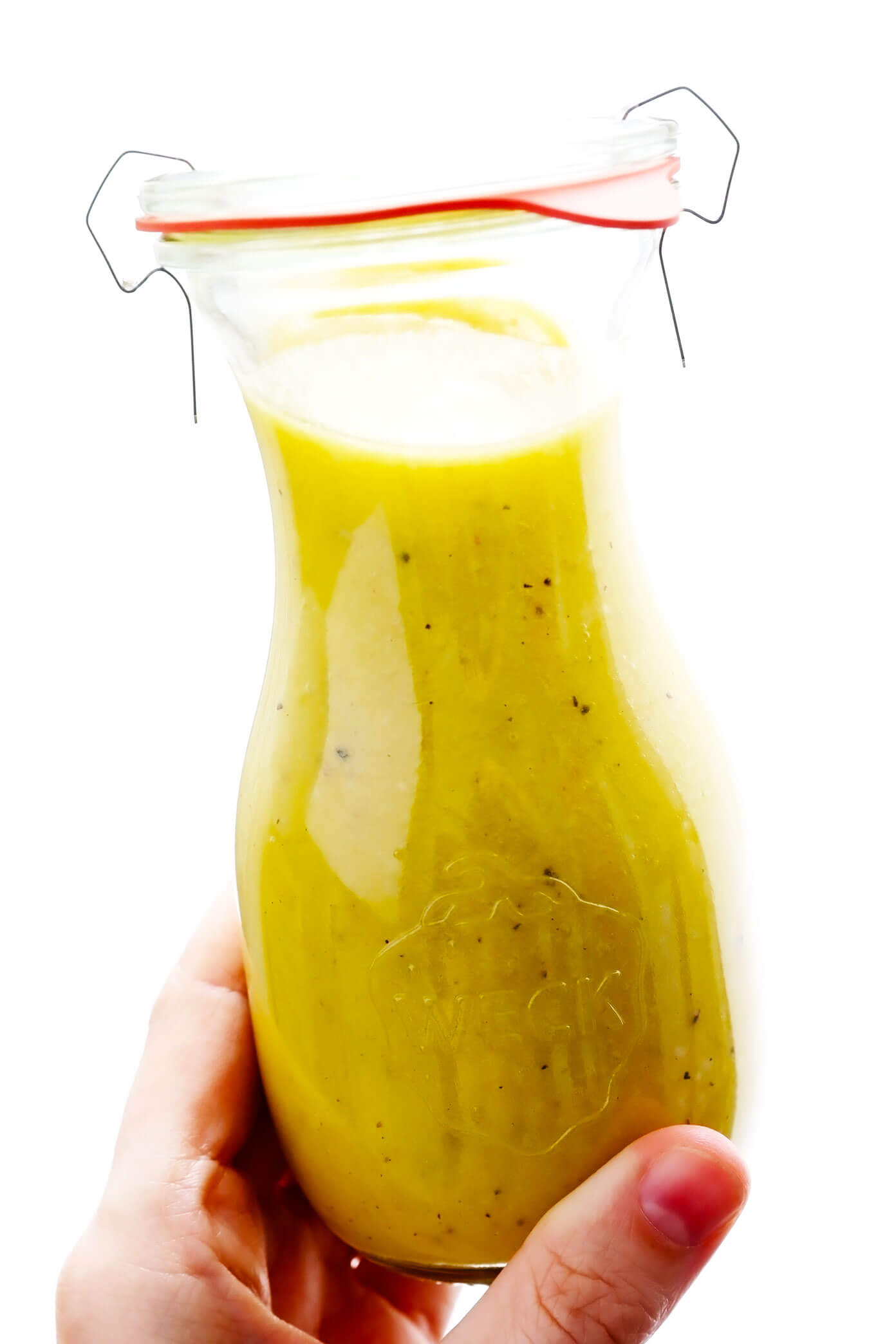 Friends, do you have a go-to homemade salad dressing recipe that you love?
If not, bookmark mine! ♡
I've been in the habit of making my own salad dressings for years — partly because I prefer to avoid the additives found in many store-bought salad dressings, but mostly because delicious salad dressing is super quick and easy to make from scratch, and it always tastes extra fresh and flavorful!
We fondly call this particular recipe my "everyday" salad dressing in our house, because we quite literally make some version of it nearly every day of the week.  (Yes, we eat a lot of salads in our casa.)  It's a basic recipe made simply with olive oil, lemon juice (or vinegar), garlic, Dijon, salt and pepper that can be whipped up in just 5 minutes.  And I'm telling you — this salad dressing somehow magically works with just about any type of salad you might be craving!
It's also an incredibly versatile base recipe that can be easily tweaked and customized, if you would like to play around with using different types of vinegar, mustards, added herbs, or added sweeteners too.  Leftovers also keep well in the fridge, if you would like to make a larger batch to stretch out over the course of a week.  (Which I find to be excellent motivation to eat more salad — it's always easier to toss one together when you have some delicious dressing ready to go!)  And this salad dressing recipe just so happens to be naturally gluten-free, vegetarian and vegan too.
Anyway, I first introduced this dressing a few years ago when I shared our favorite everyday side salad recipe, and many of you have shared since that it has become a regular staple in your homes as well.  So for anyone who may have missed that other post or would just like a stellar salad dressing recipe to bookmark, I promise this one won't let you down.  Let's make a quick batch!