Seriously SO SO GOOD. Perfect for burritos and/or burrito bowls! And it's even better than Chipotle, but shhhhh!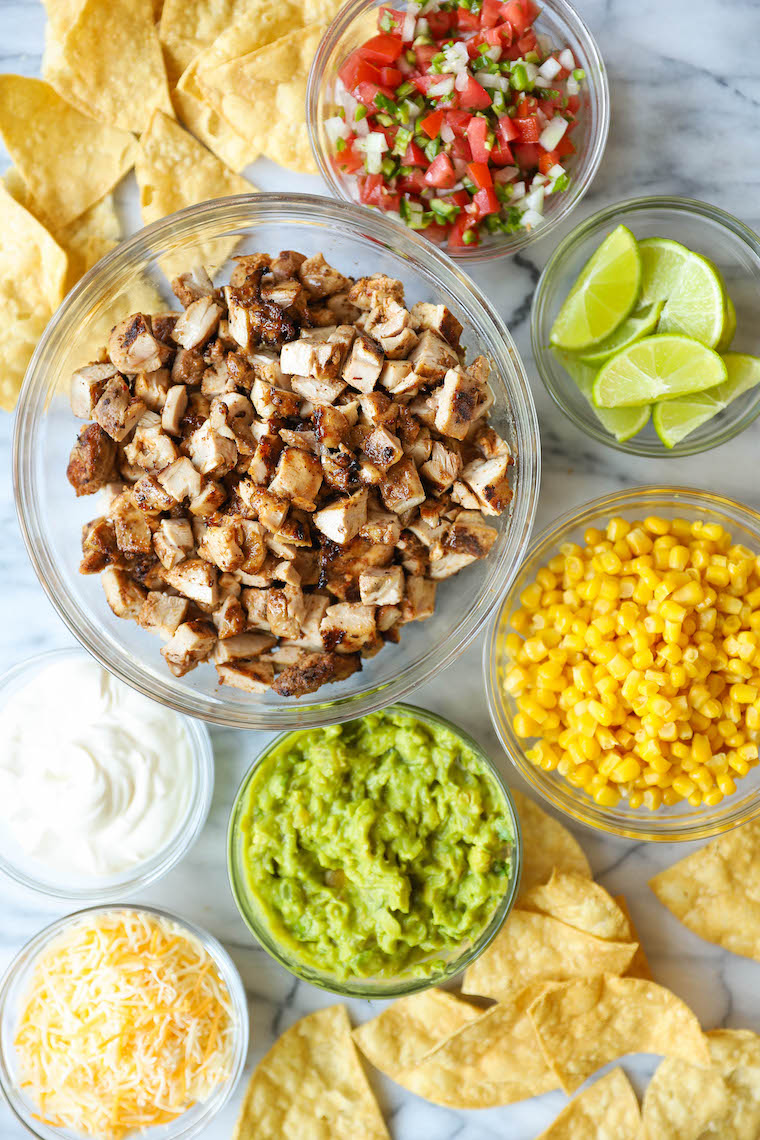 This recipe has been such a lifesaver.
I have been incredibly busy with work/errands/adult chores lately that I have been (shamelessly) ordering delivery a few times a week. And with all the surcharges, tips and fees, I think I have been spending at least $20 on ONE Chipotle burrito bowl.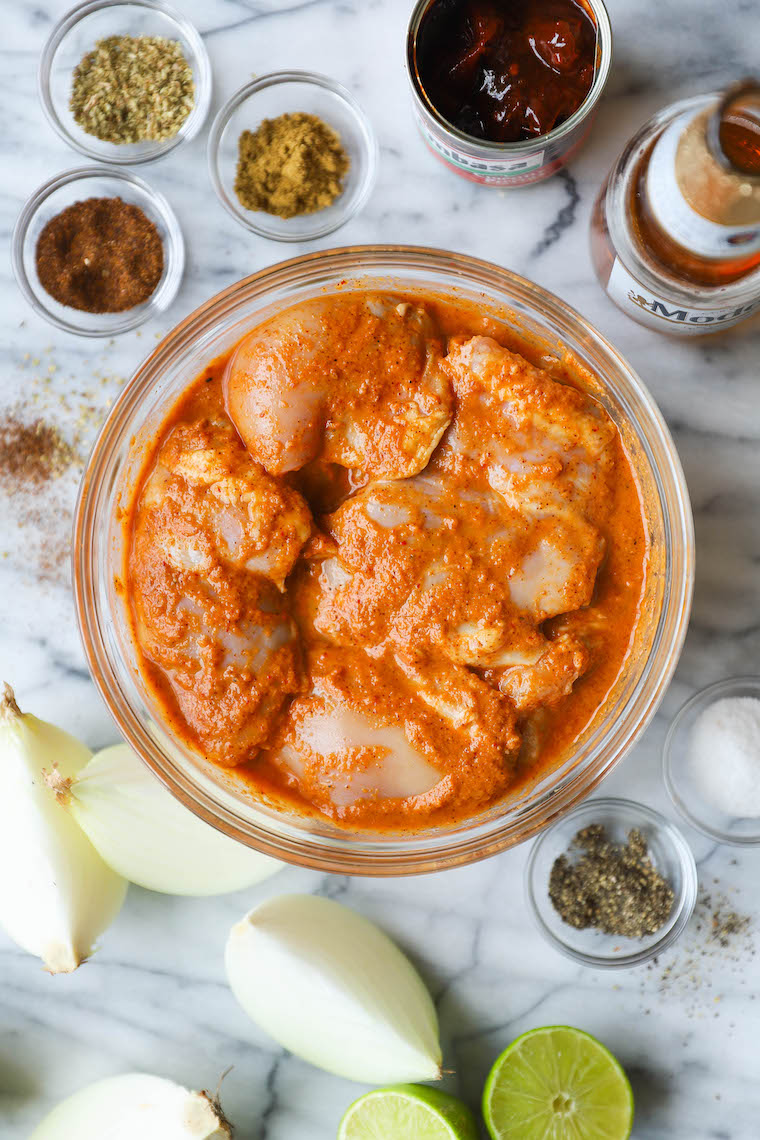 I know. It's been a lot. But not anymore.
So I introduce to you the copycat Chipotle chicken recipe. A recipe that tastes so much better than the restaurant-version. And it's been a god-send with meal prep. With a grain base (I prefer a wild rice + brown rice blend), corn, some greens, pico de gallo, and a sprinkle of cheese, this has been saving me and my wallet all week!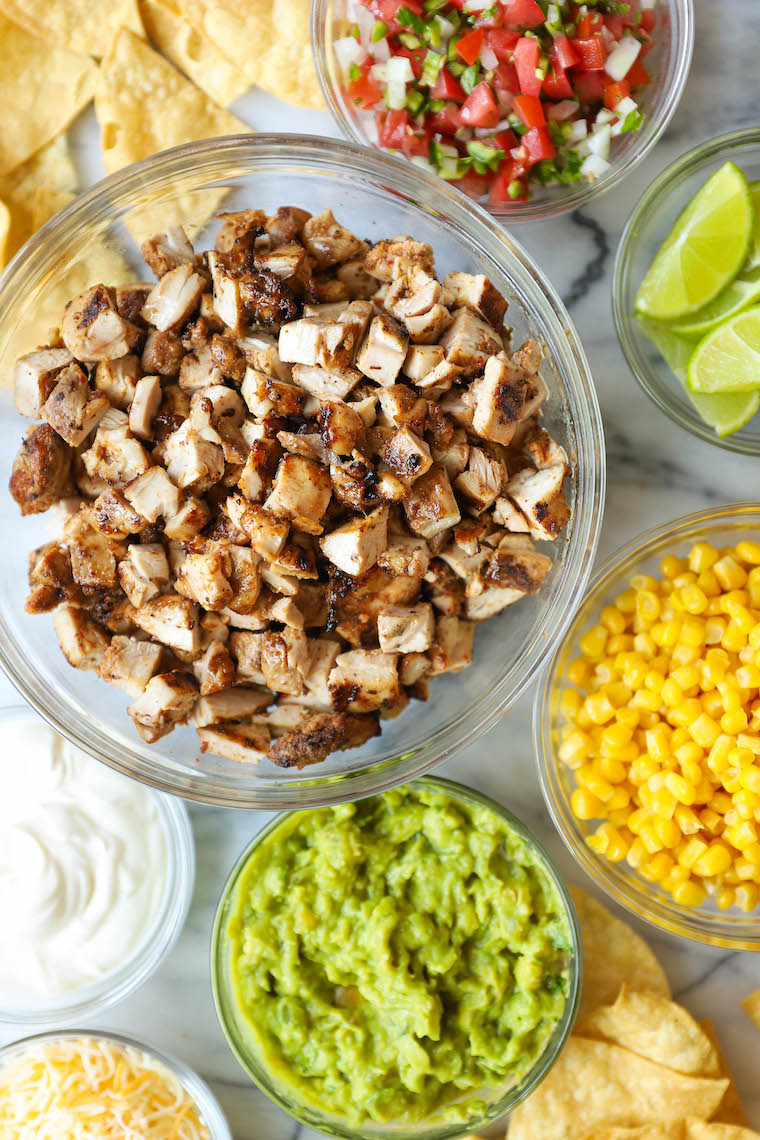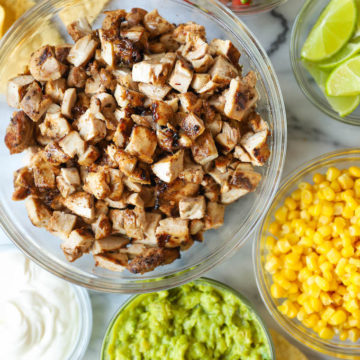 Copycat Chipotle Chicken
Seriously SO SO GOOD. Perfect for burritos and/or burrito bowls! And it's even better than Chipotle, but shhhhh!
Copycat Chipotle Chicken
4 hours 30 minutes15 minutes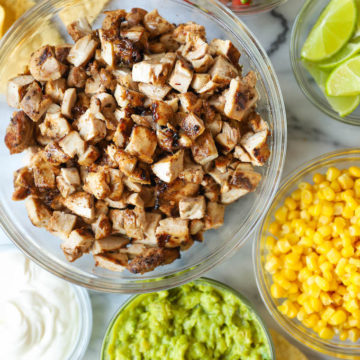 Ingredients:
1/2 cup beer
1/2 medium sweet onion, chopped
2 cloves garlic
1 chipotle chili pepper in adobo sauce
3 tablespoons canola oil, divided
2 tablespoons freshly squeezed lime juice
1 tablespoon adobo sauce
2 teaspoons chili powder
1 1/2 teaspoons ground cumin
1 teaspoon dried oregano
1 teaspoon kosher salt
1/2 teaspoon freshly ground black pepper
2 pounds boneless, skinless chicken thighs
Directions:
Combine beer, onion, garlic, chili pepper, 2 tablespoons canola oil, lime juice, adobo sauce, chili powder, cumin, oregano, salt and pepper in blender until smooth.
In a gallon size Ziploc bag or large bowl, combine chicken thighs and beer mixture; marinate for at least 4 hours to overnight, turning the bag occasionally. Drain the chicken from the marinade.
Preheat grill to medium heat.
Brush chicken with remaining 1 tablespoon canola oil; season with salt and pepper, to taste. Add chicken to grill, and cook, turning occasionally, until chicken is completely cooked through, reaching an internal temperature of 165 degrees F, about 8-10 minutes. Let cool before dicing into bite-size pieces.
Serve warm.
Did you Make This Recipe?
Tag @damn_delicious on Instagram and hashtag it #damndelicious.
The post Copycat Chipotle Chicken appeared first on Damn Delicious.